'We foster skills, diversity and complementarity'
certified account managers
Direction
Tiffany

Human Resources Manager

Nadia

Financial and Administrative Manager

Sylvain

Team Leader Sales
Account Manager
Valentine

Team Leader SEA

Mathieu

Account Manager SEA

Emmanuelle

Account Manager SEA

Eileen

Account manager SEA

Maximilien

Account Manager SEA

Nicolas

Account Manager SEA

Anais

Account Manager SEA

Quentin

Account Manager SEA

Miguel

Account Manager SEA

Gabriel

Account Manager SEA

Thomas

Account Manager SEA

Sébastien

Account Manager SEO

Thomas

Account Manager SEO

Guillaume

Account Manager SMA

Pierre

Account Manager SMA

Marie

Account manager SMA

Mathilde

Account manager SMA

Daniela

Account manager SEA

Oluwabukola

Account Manager SEA

Cédric

Account Manager SEA

Henda

Account Manager SEA

Saténik

Account Manager SEA

Cyril

Account Manager SEA

Mathieu

Account Manager SEA

Siham

Web marketing technician

Laura

Technicienne web marketing

Roxane

Account Manager SEA

Benjamin

Account Manager SEA

Steven

Account Manager SEA
Studio Ads
Florian

Team Leader Studio Ads
Technical development & Innovation

Sales & Marketing
Sébastien

Sales Manager - France

Mathieu

Business Developer - France

Bertrand

Head of Marketing, Growth & Communications
Admin
Jean-Marc

Executive assistant

Maya

Financial and Administrative Assistant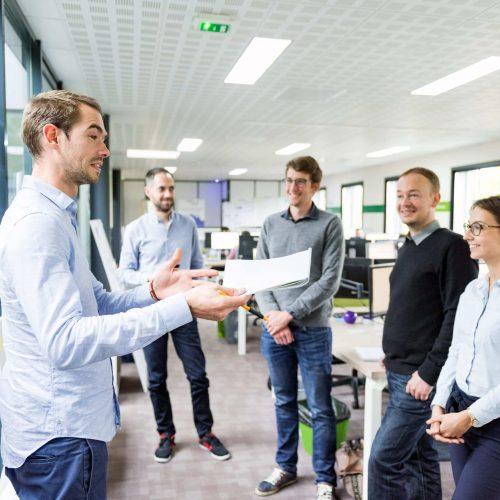 Are you passionate about marketing, the digital field and technology? Are you a people person keen to take part in a challenge and progress in your career?
If yes, then we probably have a few things in common. On average, we recruit 5 new consultants per year. Be part of the adventure!
Le Guide ultime pour limiter la perte de données
Suite aux nombreux changements : directive ePrivacy, IOS14, fin des cookies tiers… La collecte des données est devenue une problématique et un enjeu majeur, notamment pour le pilotage et la gestion des campagnes d'acquisition.
✔️ Comment collecter un maximum de data de qualité ?
✔️ Comment optimiser son tracking Google et Facebook pour remonter les conversions ?
✔️ Comment faire face à la suppression des cookies ?
Nous vous proposons un guide pour vous partager nos expertises et enseignements pour limiter la perte de données.